We often talk about yoga off the mat, but what about yoga out of the studio? Memberships can be pricey, locations inconvenient, and class-times impractical. The Knoxville yoga community has experienced a recent boom and with each studio and instructor having so much to offer, why limit yourself to just one space? Flow To Go was the brainchild of observation, opportunity, and deep-seeded passion.
"Everyone needs yoga, but not everyone has access to it. What if I could bring yoga to the people… where they live, where they work, and where they play?"
Going to a studio can be intimidating, especially for the first time. Flow To Go offers yoga on-site, in your comfort-zone, with faces you know, in places you go. Making it to the studio can sometimes be the hardest part of consistent practice but with FlowToGo, no matter where you are, you're already there.
Flow To Go offers classes suitable for all levels, accessible to the beginner yet challenging to the seasoned practitioner.
"I believe you can be light-hearted but hard-working, you can smile and be serious, and you can have fun, yet still keep a rigor around what you're doing. So often our pursuit of perfection keeps us from exploring… and once you stop exploring, you stop growing."
Regardless of the location, with Flow To Go, you'll find a comfortable space within which to play, to explore, to grow, and to develop a deeper connection within yourself and with those around you.
"Yoga doesn't change you, it simply allows you to more fully become the person you already are."
Meet Gary Runyon, the founder of Flow To Go. As a Walgreens pharmacist with over 15 years experience, teacher and preceptor, former endurance-athlete, avid writer, and lululemon yoga ambassador, he's not your ordinary yoga teacher.
Gary teaches for multiple studios in and around the Knoxville area and continues to look for opportunities to spread the practice of yoga, especially to those who seek it the least but need it the most.
"Students don't show up for my class, I show up to their practice; instructing is a position of service. The mat is a blank canvas and each has his or her own experience to create, I'm simply here to awaken them, support them and guide them."
As a lululemon ambassador, Gary teaches both private and public events, using the platform to serve, to connect, to inspire and to change. "We are our strongest when we are together, when we unite in service to something greater than ourselves." Gary sees the position as an opportunity, not an accomplishment:
"We should approach our successes with a humility, and our failures with a joviality. I think we're all ambassadors in a way, by virtue of how we carry ourselves, how we welcome others, how we treat them, and what we stand for. Whether we realize it or not, people are watching."
In today's goal-oriented and metric-driven society, we tend to see things as an investment, focusing only on what we can get out of something and not what we can put into it. I often tell my students:
"There is no purpose to the class, the objective is to simply start where you are, honor where you end up and enjoy the process in between; the purpose is the process."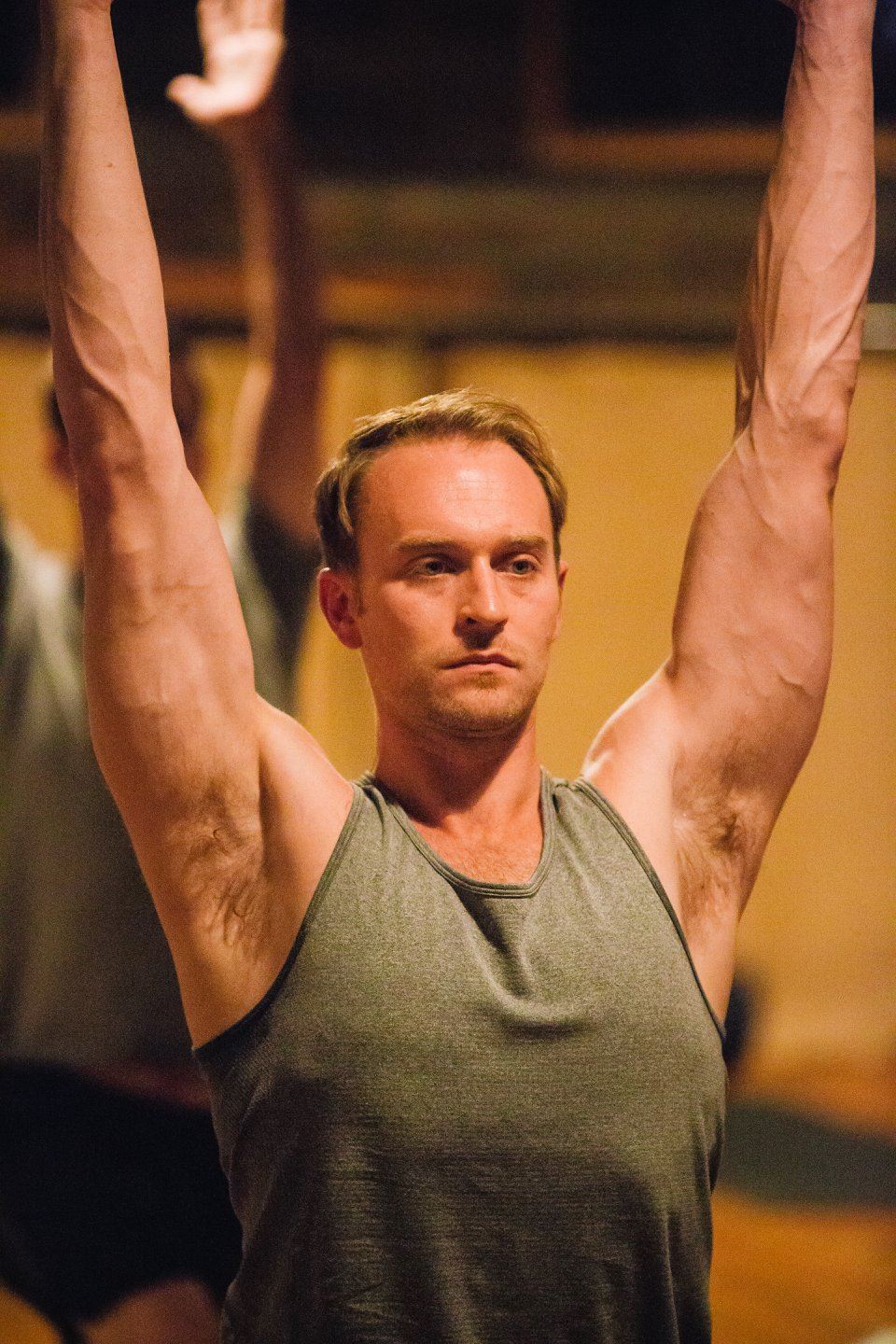 "A decade ago, if you had told me anything like this would happen, I'd have thought you were crazy. But Looking back, I realized that the most beautiful things happen when you let go, that we deserve more than we have, and we're capable of more than we think. We become chained to our own expectations, our personal biases, and these often keep us from meaningful and sustainable change. If you truly want to grow, you must first let go."